Sākums » WAECO-DOMETIC » Kruīzkontroles
Kruīzkontroles
Kruīzkontroli var uzstādīt gandrīz katrai automašīnai. Komplektu cenas svārstās no EUR 159 - 300 atkarībā no automašīnas. par kruīzkontrolēm interesēties pa tālruni +371 29145541 vai uzdodiet sev interesējošos jautājums pa e-mail: info@24v.lv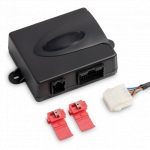 Specifikācija
Dometic MagicSpeed MS 880
Kruīza kontroles iekārta auto ar elektronisku judas konroli. visas standarta kruīzkontroles funkcijas. cena norādīta bez pvn 21%.
Cena - 359.00 EUR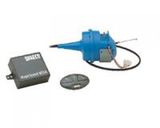 Specifikācija
MS-50
Produkta specifikācija
Standard cruise control, low-priced entry-level model
◾functions: speed set and previous speed reset
◾fine speed adjustment (tap up, tap down)
◾switches off automatically as soon as you touch the clutch or brake pedal
◾function self-diagnosis
◾on/off
◾attractively designed control element, safe use with led display
◾german and european operating permit, no entry in the vehicle documents required
◾suitable for retrofitting in all passenger cars and many vans with petrol or diesel engine

average installation time: approx. 4 to 5 hours



preconditions for installation:
12 v vehicle electrics, mechanical throttle linkage, vacuum power source


scope of delivery:
vacuum servo unit with bowden cable, electronic module, speed sensor, set of cables, clutch switch, universal control element, installation and operating instructions
Waeco magicspeed ms50, universāla kruīzkonrole automašīnām. vienkārša uzstādīšana un lieliska cenas/kvalitātes attiecība. cena norādīta bez pvn 21%.
Cena - 189.00 EUR